"What you do makes a difference, and you have to decide what kind of difference you want to make."

– Jane Goodall
Each of us is a unique gift, a special individual.  Truly appreciating your gifts and working to be a geniune person and authentic leader allows you to live a life of unqualified joy.
Are you
living

the

life

you have

always dreamed?
Personal Coaching helps you to unlock the reason why you are limiting yourself and your potential.  Together we unpack those limiting beliefs and change your mindset, so that you fully understand you are limitless. 
It is understandable how overwhelming it is when your career isn't fulfilling or parts of your life aren't in balance. It can be frustrating when you feel you don't exactly fit in at a job or what you are currently doing isn't your passion.  There is that part of you that knows you aren't maximizing your career potential or your fullest life.   
As a career executive I had the same fears and beliefs.
Whatever I accomplished was never enough: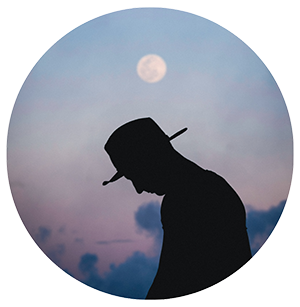 Through coaching I realized, I wasn't doing what I really aspired to do, which was help others have a voice and to feel comfortable in their own unique, odd, non-conforming skin and do it in a way to build professional success and personal passion.
Personal development and coaching is an investment in yourself and your future.  This work takes time to build new thoughts and habits.  Personal Coaching is designed for weekly sessions with a minimum 3 month commitment or an ideal 6 month investment to build the true, passionate and impactful you!
Discover Your
Passions
Create a Path to
Success
Live an
Inspired Life