Leadership Development
Personal Growth, Create an Unstoppable Future
Live an Inspired Life Based on Your Values
Establish Your Values •  Develop your Skills • Find Balance &  Live Your Full Potential
You are a unique gift, a special individual. Are you living the life you have always dreamed? What steps do we take together to unleash your potential and make your dreams come to life?
Are you …
 
Missing important family milestones?
Living your true values?
Living your dreams?
Doing what you truly love to do?
Excelling in some dimensions, but struggling in others?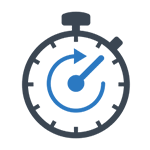 Immediate Results

Set clear goals

See improvement every week

Make progress where it's most important to YOU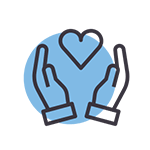 Caring Support

Meaningful support and partnership at every step

Celebrate every success

Improve every challenge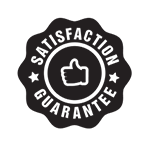 "Explore Your Future" Promise
Up to 2 free discovery sessions

Stop after 1 month if you're not satisfied

No questions or further commitments
Life the Life You Know You Have Always Dreamed About

Set Your Goals

360 focus to balance ALL of your life areas

Personalized weekly actions based on your unique values

Take Small Steps

Get unstuck

Feel supported

Enjoy Your Progress

Feel happy & fulfilled as you meet your goals!


It is understandable how overwhelming it is when your career isn't fulfilling or parts of your life aren't in balance. It can be frustrating when you feel you don't exactly fit in at a job or what you are currently doing isn't your passion. There is that part of you that knows you aren't maximizing your career potential or your fullest life. I know firsthand – even though I was successful within business and social circles, I still felt lost, like I was missing out on something more meaningful.
After working with a coach to redefine my career and get all of the areas of my own life in balance, I knew I needed to dedicate my life to helping others find the same level of fulfillment and balance in their lives too.
Fresh Start
6 1-hour sessions

Make meaningful changes over 3 month period

Ideal for those who want to ease into a change OR just need check-ins rather than weekly sessions

3 month commitment
12 1-hour sessions

1 bonus 1 hour session if needed

Intensive weekly coaching to make lasting & significant changes in 3 months

3 month commitment
Life Changer
20 1-hour sessions
2 bonus 1 hour sessions if needed

Weekly sessions for 3-4 months, then less frequent

Ideal for those who want to make a large change, or changes across multiple dimensions of life

6 month commitment
The Difference between Job Satisfaction and Employee Engagement is critical to the long-term success of an organization.   Organizations with high job satisfaction have a workforce that is satisfied with their pay, benefits, and working conditions.  These are...
read more